Bookshops
Dreizehneinhalb: If you want a bookstore with a nice flair, then you need to go there because this shop is owned by real booklovers. Their slogan is "rather be barefoot than without a book". They have a good assortment of books, audio-books and CDs for every age, also many English novels. Additionally, they offer a lot of events like book presentations by authors.
Dreizehneinhalb
Eichhornstraße 13 1/2
97070 Würzburg
0931/4652211

Opening hours:
Mo-Fr. 9.00 Uhr-19.00 Uhr;
Sa 9.00 Uhr-16.00 Uhr
www.dreizehn-einhalb.de

---
Neuer Weg: Here can you "feel" books because the shop assistants are a great help in case you need advice because they give lots of good information. You will find non-fictional (art, politics, law etc...) and fictional novels, audio books, newspapers, greeting cards and much more. Take your time and browse among the shelves. It is worth it!
Neuer Weg
Sanderstraße 23-25
97070 Würzburg
0931/35591-0

Opening hours:
Mo-Fr. 9.00 Uhr-20.00 Uhr;
Sa 9.00 Uhr-16.00 Uhr
www.neuer-weg.com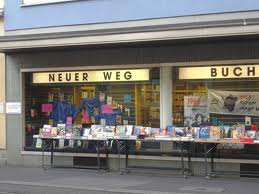 ---
Knodt This is an academic bookstore with lots of specialist literature in the field of medicine and psychology. But you can also find international literature, ebooks and Cds there. So you can discover on every visit new things.
Knodt
Textorstraße 4
97070 Würzburg
0931/52673

Opening hours:
Mo-Fr. 9.00 Uhr-19.00 Uhr;
Sa 9.00 Uhr-18.00 Uhr
http://knodt.shop-asp.de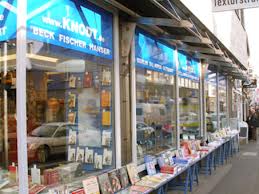 to the top